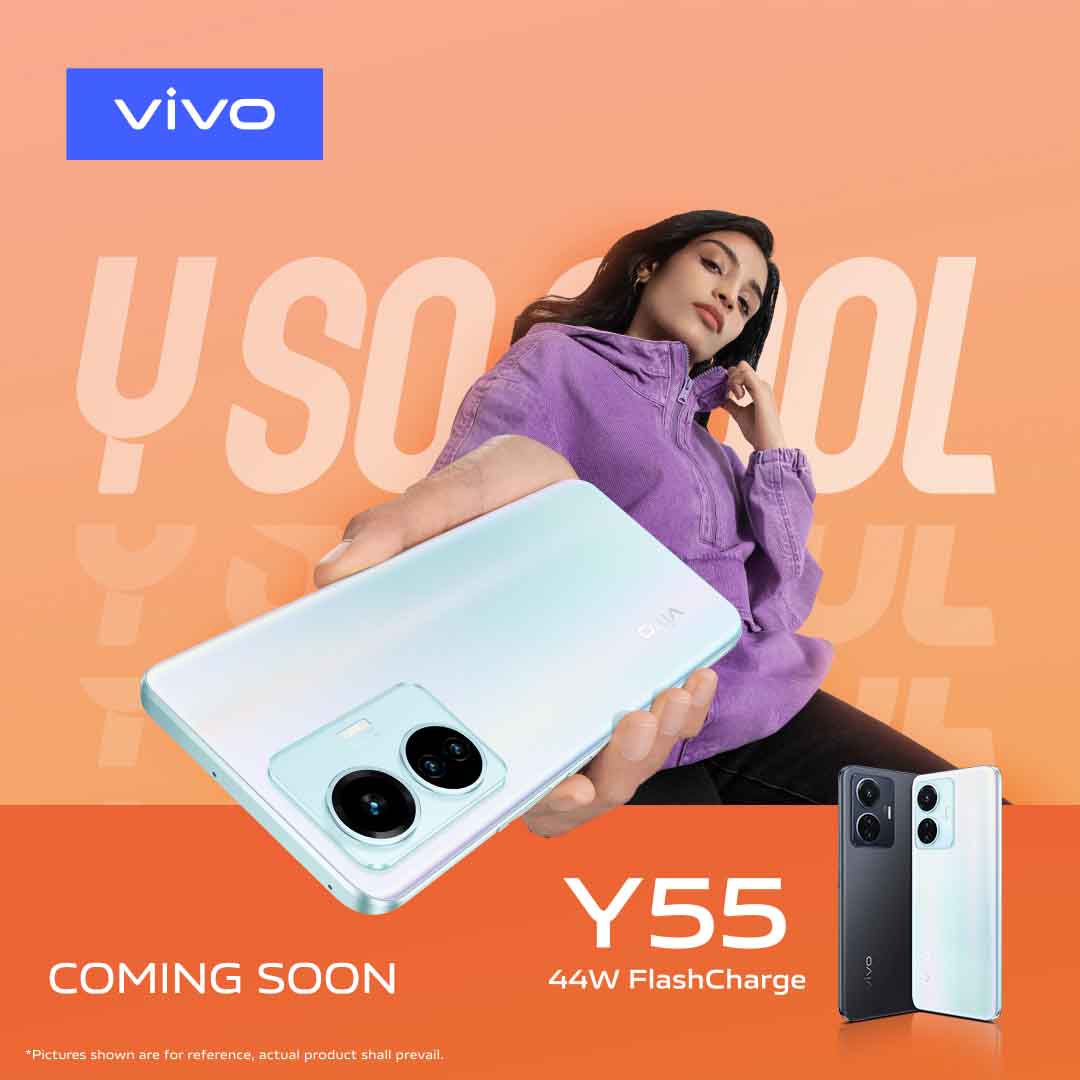 Kathmandu, 20 June : vivo, a leader in the global smartphone industry, announced today that their latest Y series smartphone, vivo Y55, will be released on June 25, 2022. The brand also confirmed some of the features users may expect in the device. Like its predecessor, the Y55 is a device with high-end specs at an affordable price. The Y55 is the latest fashion statement with vivo's world-famous futuristic yet elegant design that will cater to user's every demand. It is specially designed to outperform competitors by sheer battery power, camera capabilities and superior performance.
The Y55 features a 5000mAh battery that powers the phone throughout the day without any problem. For users looking for a smartphone that not only offers high performance and specs but also keeps it functioning for a long time, this brand-new device is the best choice. The 5000mAh battery will offer uninterrupted gaming and daily task performance. To support this mega battery, the phone is also equipped with a 44W FlashCharge. This powerful option is a game changer when you consider the battery power. Infact, Y55 is the right choice to choose from when it comes to downloading the most battery draining and popular games such as PUBG, Fortnite, The Sims Mobile and Clash of Clans. The FlashCharge will charge up your phone in a very limited amount of time to give the device the power to sustain throughout the day. The days of keeping your phone on charge while performing your tasks are long gone.
The Y55 also offers powerful performance through its mastermind Qualcomm® Snapdragon™ 680 processor. With the sheer power of this processor, every task including gaming streaming or working becomes smooth, more streamlined and faster. The option of multi-tasking has never been so easy.
Furthermore, to make this device more fitting to use, vivo used the In-Display Fingerprint Scanner instead of the rear fingerprint scanner. This In-Display Fingerprint Scanner enhances the integrity of the overall appearance and provides a smooth experience to the users
The Y55 also holds a 50MP HD Rear Camera Module that combines vivo's imaging technology with its superior camera innovation through the years. It offers a variety of features that will give its users the power to take beautiful images whenever they want. The front camera features a 16MP front camera that makes taking selfies a whole new experience. It goes without saying that vivo holds a position of a top tier smartphone camera contender in the industry. So, it is very common for vivo smartphones to offer high -end camera capabilities in their own price range.
The Y55 will officially be launched on 25 June, 2022 in Nepal. This smartphone is a breath of elegance and technology. Stay tuned to vivo's social media pages and website for more updates on the upcoming launch of vivo Y55.